Everybody has something to barter. If you have things around your home you no longer want, put them up for swap! You can even trade your time, talents, skills or professional services. Do you have any rarely used items like tents or tools to rent out to someone on barter? The great thing about bartering on Swapsity is that you can swap virtually anything.
Keep in mind the more items you fill your barter wallet with, the more buying power you possess. Here are a few suggestions of what you might have to offer:
ITEMS
Stuff: clothing, collectibles, jewellery, toys, gift cards, art, plants, instruments
Media: books, CDs, DVDs, Blu-rays video games
Surplus items: TVs, office equipment, electronics, furniture
Other: recipes, custom items, storage space
SKILLS & SERVICES
Skills: baking, bike tune-up, moving help, sewing, gardening, driving instructions
Services: website development, logo design, legal services, spa and salon, car repair, home improvement services, dental
Knowledge: teaching a foreign language, computer programming, healthy eating, money investing, dressing smarter, or buying a digital camera

Lessons: karate, tutoring, music, yoga, dance lessons, skiing, horse riding or flying lessons

Talent and hobbies: artistic skills, piano lessons, jewellery-making, acting, scrapbooking, making handmade greeting cards
Time: snow shovelling, dog walking, grocery help, mowing the lawn, watering plants, administrative help, car washing, party assistance, motivational exercise buddy, offering a ride (e.g. work, supermarket or airport) or babysitting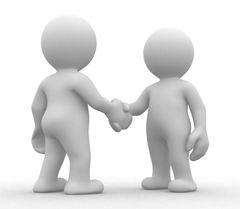 Did you know that the average power drill is only used for about 13 minutes during its entire lifespan while a car hits the road just 8% of the time you own it. Rarely used items are excellent candidates for sharing on a barter basis! Here're some items you can rent/lend someone on Swapsity:
RENTING ITEMS
Tools: garden tools, power tools, cleaning tools, hand tools
Camping gear: tents, camping stoves, sleeping bags, kayaks
Rent property: vacation cottage, room, sailboat, jet ski
Clothing: designer dress, Halloween costume
Other: ladder, lawn mower, pickup truck for deliveries, cotton candy machine, green screen
Remember, all items and skills are trade-worthy. Post as many items and skills as you can offer to build your barter wealth.