So how are you doing with your New Year's resolutions so far? Why not make a fun and practical change this year and add a new currency to your wallet: barter.
Did you know that if every Canadian bartered for 5% of their budget we would collectively save $52.5 billion dollars? Not to mention how it would expand our social circles and reduce waste in our landfills.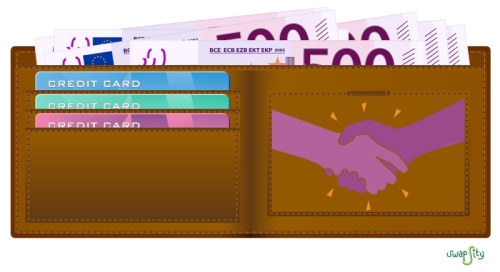 So here's our 2014 challenge to you: try swapping for at least ONE item, skill or service per month and see how it keeps your wallet full.

Watch our TEDx talk if you want to learn more about the world of barter. And print out a copy of our barter card for your wallet to track your monthly swaps.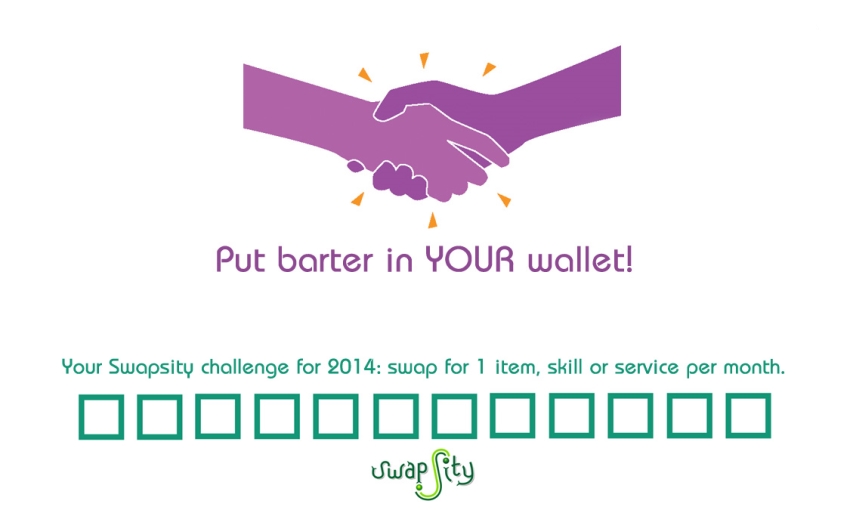 What will you swap for in January?