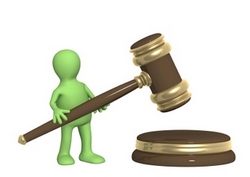 Want to rev up your swapping experience? We're launching a brand new auction feature that brings a fun, interactive and lively element to bartering. Unlike a typical auction, where you bid with dollars, we're doing it barter-style. You don't need a cent to bid on Swapsity, just your pre-loved things and expertise.

We'll feature one auction at a time, putting the spotlight on the most unique, interesting and eco-friendly listings handpicked by Swapsity. Then, you'll get a chance to bid with your goods and services. See that tech gadget you've been wanting? Bid with a spare bicycle taking up space in your garage, offer your time as a business coach or rent out your designer dress. Something you no longer need might be exactly what someone else is looking for. To get the ball rolling, we will start featuring auctions located in the Toronto area. Don't forget to subscribe to auction alerts to stay updated about new auctions.
Curious how it will work? Barter savvy bidders -- members and non-members alike -- will post what they've got to offer and, once the auction is closed, the 'seller' will get to choose the winning bid. Bid as many times as you like as long as the clock is still ticking and auction has not closed. The bidding process is simple and really fast. It's even easier if you've already posted your items or services on Swapsity. Just log in to your account, select what you wish to bid with and click "Bid Now" to make it official. Be sure to include a photo to let the seller know exactly what the bid is.
Once the auction is closed, the 'seller' will get to choose the winning bid and then, the best part, swap!
Let the bidding begin.