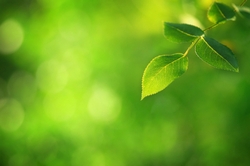 You can't go wrong by going green, whether it's through swapping, choosing to borrow instead of buy or learning more about eco-friendly products. If you're keen on switching to all-natural green alternatives in bath and beauty products and regimens, you've got to add this workshop to your schedule.
Find out the most important ingredients to avoid, alternatives to consider and discerning which products are truly green. Get some do-it-yourself beauty recipes using ingredients from your cupboard, learn how to make a facial toner out of green tea, or an easy anti-bacterial mouthwash.
Armed with this knowledge, you will be able to keep yourself and your family safer and healthier while saving money and being a better friend to the planet. You'll also get a chance to ask our speaker your questions and leave prepared to greenify your life!
Curious what you will learn?
How to read labels with a discerning eye
Which ingredients you should avoid and why
Choosing green, safe and sustainable products
Green do-it-yourself mixes and beauty recipes
Day: Wednesday, August 25th, 7pm - 8pm
D oors open at 6:45pm.
Location: 200 Spadina Avenue, 2nd Floor. (Spadina & Queen)
Admission: Pay-What-You-Can with a suggested donation of $15. No one will be turned away for lack of funds, so please join!
RSVP: workshops@swapsity. ca