With Halloween just around the corner, we are pleased to kick off our first Halloween Swap! As a creative and money-saving alterative to purchasing new items, why not trade your old Halloween collection for new treats. Some of our members have already contributed their costumes. We invite you to join in the festivities by posting your costumes and Halloween home decorations and swapping them for new and exciting ones. Inspired by our idea, one of our members has written a creative Halloween poem to capture the spirit of Halloween swapping!
It's that time of year when the leaves are changing
People are very busy with their household re-arranging
Try swapping, selling, trading and buying
Old costumes for new ones and things so exciting!
Decorate your house with jack-o-lanterns and ghosts
Or perhaps find party costumes from Swapsity posts
Talk to your kids about safety, trick-or-treating and all
Get out the Halloween spirit, after all, it is Fall!!
~Contributed by Tuffycatt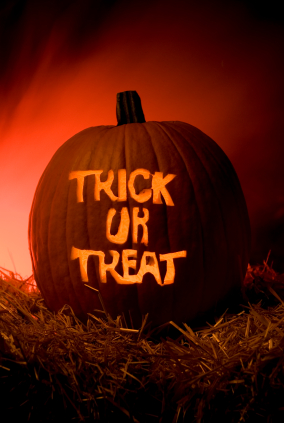 We invite you to add all your scary, cute and fun Halloween goodies.
Happy Halloween Swapping!