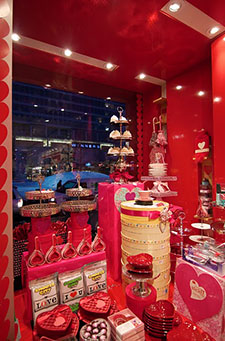 Two Toronto entrepreneurs found the perfect way to promote their businesses and expand their networks through barter. A Swapsity barter auction brought together Shayne, a budding photographer, and Dmitri, the owner of an LED lighting business. With an offer of an environmentally-friendly, long-lasting 7W LED bulb, Dmitri was the winning bid on Shayne's auction of professional photography services. Shayne photographed one of Dmitri's 5W LED lights installed in the front window of a cute Yorkville store decked out for Valentine's Day.

"I'm trying to get started as a photographer and swapping seems to me to be a good way to establish contact with others in the commercial world who can pay for my time and work in the form of goods or services," says Shayne. "It worked out very well. I met another shop owner in Yorkville and you never know what might develop out of meeting new contacts."

It was the first swap for both men but certainly not the last.

"It worked out great," says Dmitri. "I received the digital photos the day after and am very pleased with the results. We agreed to repeat this barter a few more times for my upcoming lighting installation. I plan to use the photos for a gallery on my website."
For both swappers, their key piece of advice is to be open-minded.
"You may not even know that you want or need any particular thing until someone offers it to you," says Shayne.
Dmitri believes another important element is to let go of any negative stigmas one may have about barter.
"People need to realize that there is nothing shameful in bartering," he says. "It doesn't mean you are poor. In fact, it makes you wealthier in many regards. It might take a little bit more effort than paying at the store, but you also need to account for the effort to raise the money to pay at the store, as well as for the invaluable benefits of human interaction involved in barter that goes way beyond the customer-clerk interaction."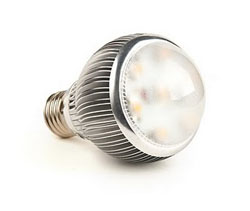 Shayne and Dmitri plan to keep an open mind as they continue to pursue swap opportunities and expand their businesses. Shayne is offering his photography services in the form of portraits, event coverage, product shots or creative projects. While he's open to any interesting offers, the items that top his WishList include vinyl, electronics, music, instruments and gear, vintage items and camera equipment. Dmitri hopes to swap more LEDs and introduce people to a cleaner, more durable alternative to hazardous CFLs. His services are currently Swapsity's featured swap auction. Take a look at and make a bid!