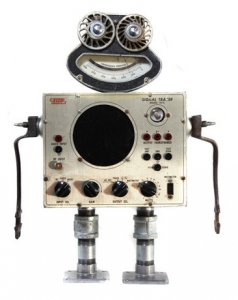 After a break fr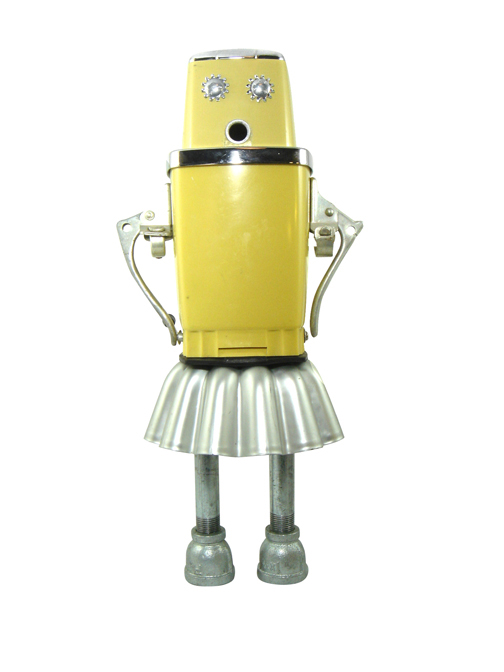 om his barter mission, Martin Provost is back in action and ready to make his eighth swap. Martin took some time off after his daughter Emma was born in September. Congratulations to Martin and his family on their new addition! Now he's back in barter business and feeling very optimistic about his quest to swap his way to a Tesla Roadster.

Martin recently traded a $3,000 credit to build an online store for two cute, customizable and eco-friendly robots, now up for trade on Swapsity.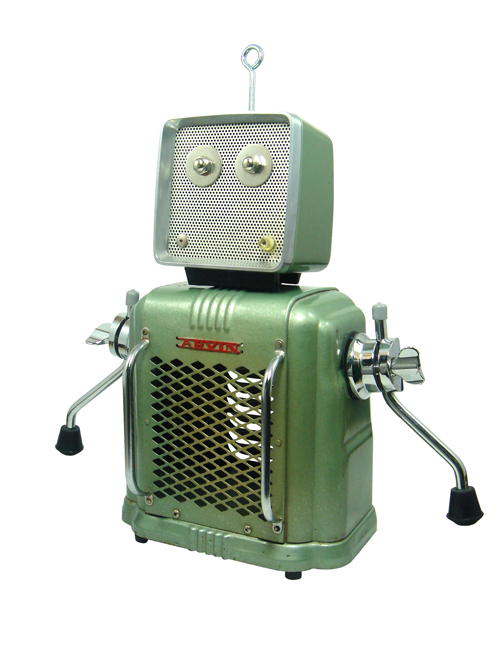 "My current item is unique in a sense that you will have full creative input into the building process of these two Nerdbots. You will work directly with the owners, Nicholas and Angela, and will be able to include your own parts and company logo if you wish," says Martin. "Nerdbots are also made from reclaimed materials—nerdy and green!"

Martin's latest item is perfect for a techie looking to showcase their inner geek, a company seeking a tech-friendly mascot or a one-of-a-kind promotional item. Nicholas and Angela, the husband-and-wife team behind Nerdbots, repurpose junk found at scrapyards, antique shops and thrift stores to build their unique robot sculptures. No two Nerdbots are the same—in fact, each adoptable robot comes with a name and bio, including a list of hobbies and interests.

Want to take home a robot of your own? Check out Martin's latest item on Swapsity and make him an offer!