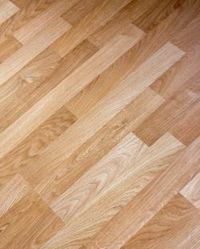 The story of Meka and Jenn's swap goes to show that it doesn't take special skills to score big through barter. You just need the right attitude and an open mind! Meka, a Swapsity member with a lot of cool skills to share, recently scooped up a luxury organic cotton crib set with bumpers, quilt and sheet. In exchange, Meka's husband installed a laminate floor for Jenn, the other member involved. Jenn now has a new floor and benefited from the convenience of having it installed while she was busy preparing for the arrival of baby number two. "My husband was quite capable of installing the laminated flooring himself but we were running out of time to get the renovations complete before the baby arrived so the added assistance was welcomed to get the job done fast". How did they work out the exchange in value? The crib set was estimated at about $270 and the labour was converted into a rate of $35/hour. Because it took about seven hours to construct the floor, the trade was balanced to the satisfaction of both swappers.
This was only Meka's second swap and she feels like she struck gold with it. "I feel very happy with the exchange. It allowed us to have a luxury that we couldn't otherwise afford. I think the crib set was originally around the $300 range, which is way beyond our budget." Her advice for other swappers is simple: "Be active and take the initiative! If you see something you're interested in, ask about it, even if you're not certain you have something the other party wants". Jenn wisely advises members to make sure that both parties are on the same page and have discussed all of the necessary terms before the swap takes place.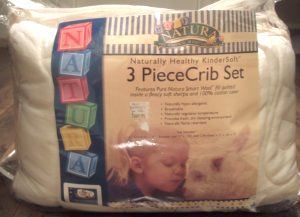 Jenn and Meka are ready for more swapping fun and have some really unique items listed. Meka is currently our featured swap auction for her beautiful, hand-woven baskets. She is also offering her services in compiling customized family recipe books. Jenn has listed alpaca yarn, knitted items and a 1998 Hyundai Tiberon. Strike up a deal with either of these ladies and you'll be on the road to your own swap success story!