We're at it again, improving the Swapsity experience. This time, we've simplified a few vital features to make the site easier to use and more intuitive.
As soon as you log in, you'll notice a more visually pleasing and user-friendly interface which displays your account summery and current swap activities. There, you'll have an at-a-glance view of your swap transactions, messages, offered items, feedback and other details while the sidebars keep track of your watched items, favourite users and groups.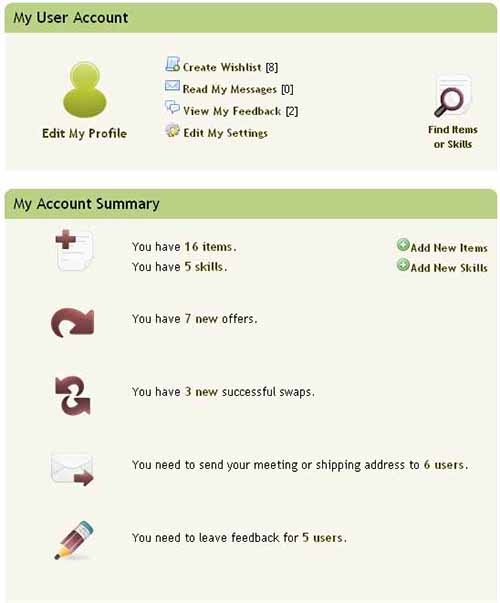 We've also upgraded the category browse function so that you can get exactly what you want, quicker and easier than ever. Refine your search results, view related subcategories and get more exposure for promoted swap items, all from our new, beautifully designed page.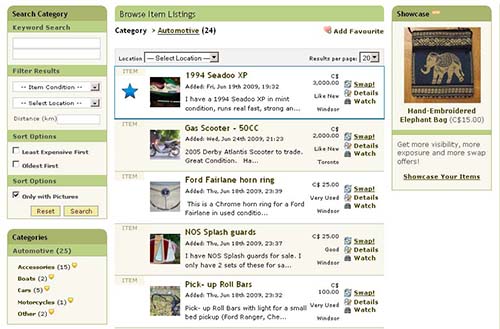 Finally, we've added better interface and functions for groups to keep them on par with individual accounts. You can expect a more user-friendly experience that includes group wishlists and other favourite tools.
Not only are these changes made for you, they're also proposed by you. We love delivering a better, easier bartering experience so don't hesitate to write in and give us your suggestions.
The swapping only gets better from here!