Our Eco-Swap at the Green Living Show was another triumph! The Swap Zone was a real crowd magnet and the energy was just electric.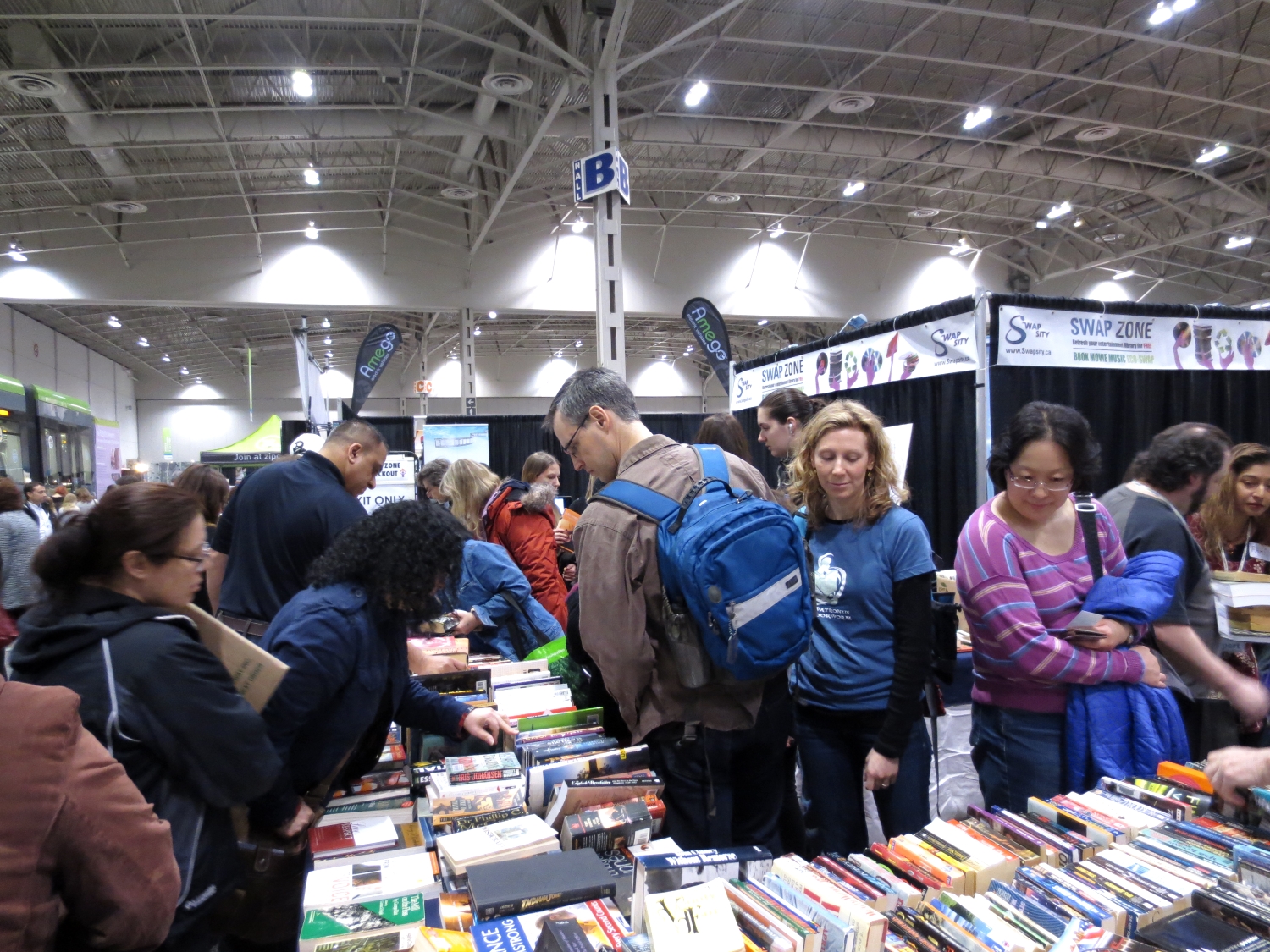 In three days at the show, we saw 5,669 items dropped off, 4,762 of which were swapped for swapper savings of over $38,000. That's almost double our numbers from last year. Way to go, everyone! Of course, most leftover items were donated to Goodwill, while the remaining selection will be used at our next swap.
First time and returning swappers loved the idea and had a blast swapping. What started as quiet mornings on the Green Living Show floor quickly became a whirlwind of afternoon activity as swappers flooded in with piles of pre-loved items waiting to be re-loved.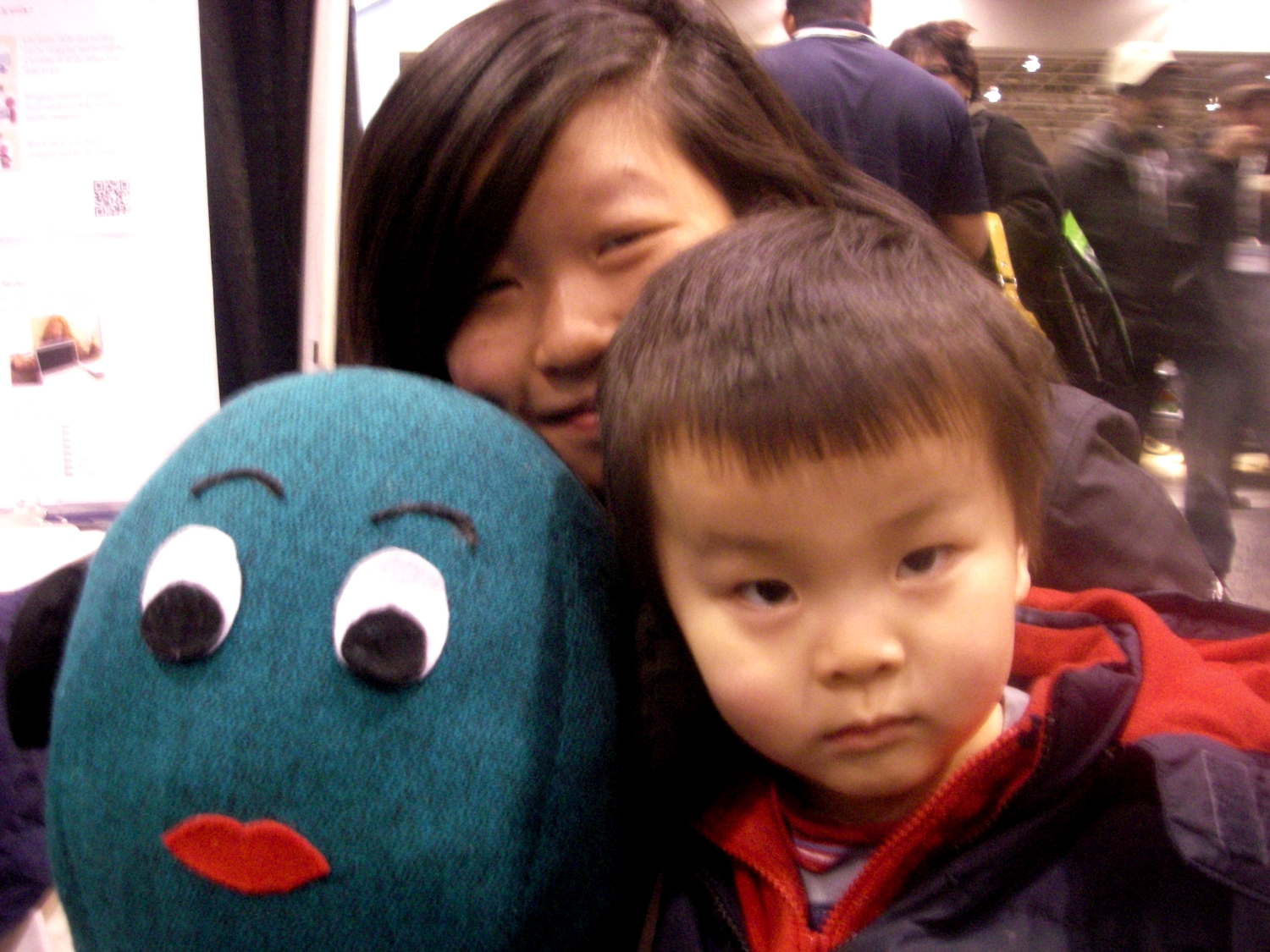 Even kids had a place to swap the books, movies and music they had outgrown and pick up some new potential favourites. It was nostalgic seeing so many precious childhood favourites like Beatrix Potter pass through, from one reader to the next.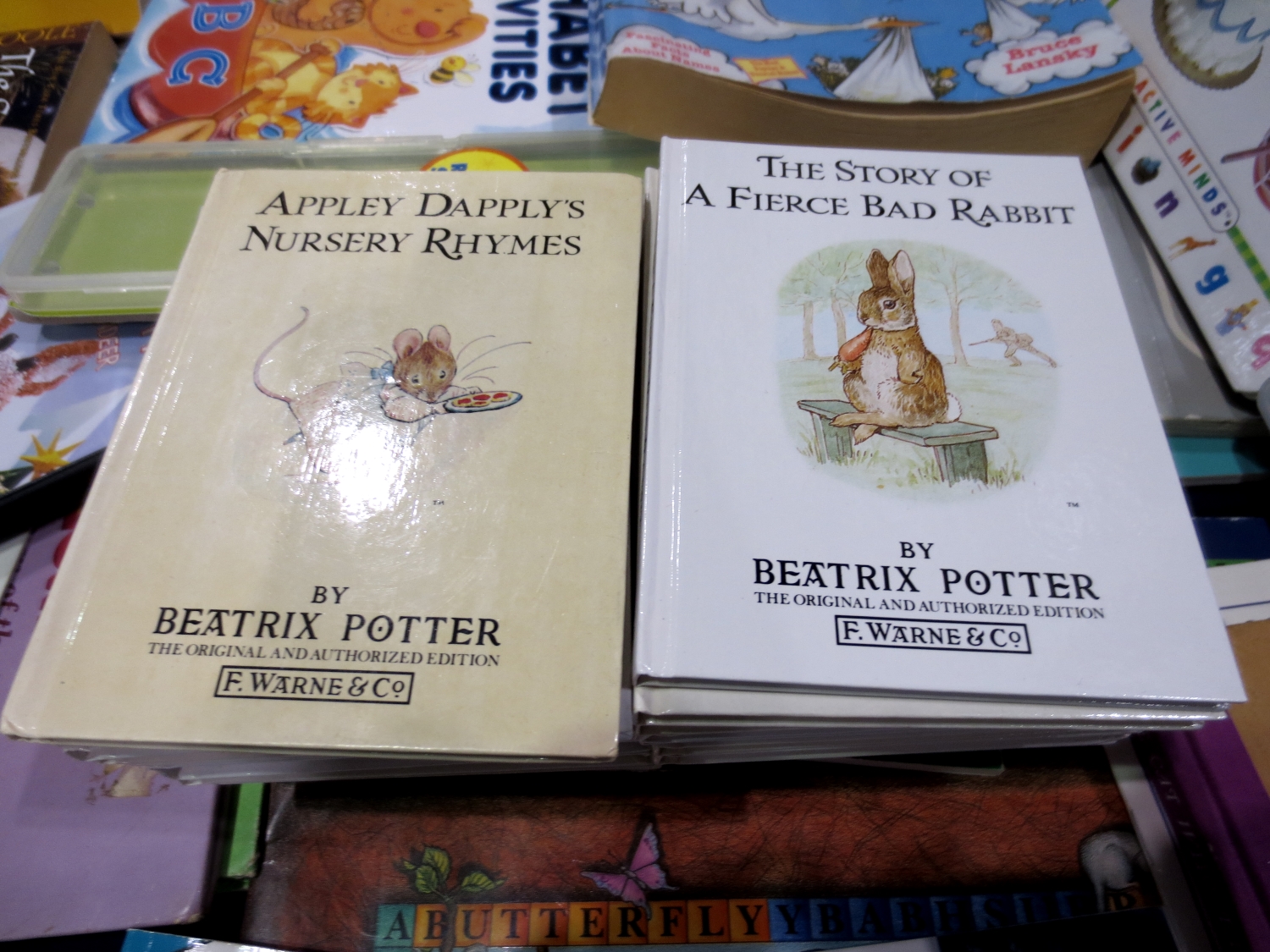 We also got to see our sweet mascot, Swaptopus, making fast friends with the equally cuddly WWF Panda.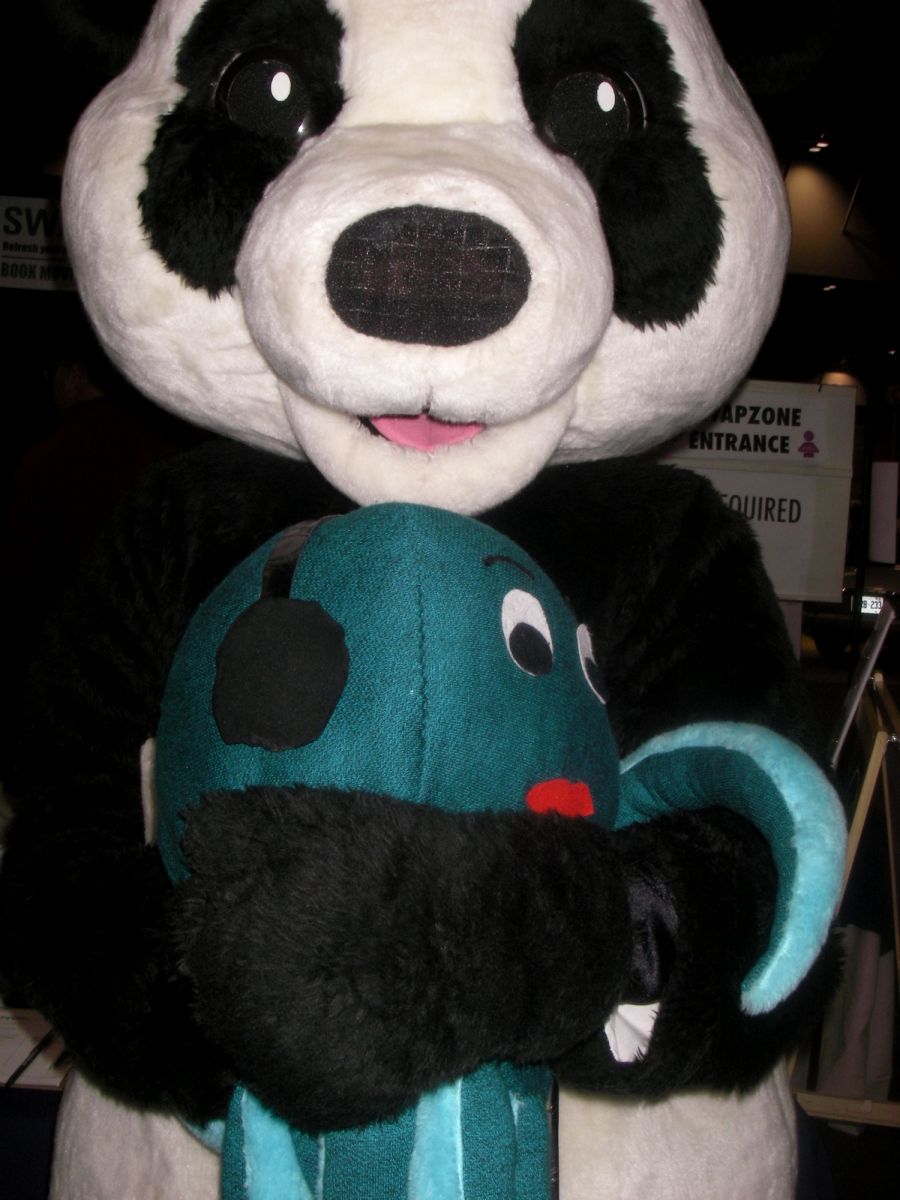 Swap Zone is powered 100% by volunteers and they're powered by 100% awesome (and maybe a little coffee). Our volunteers help with the countless details of running the Swap Zone, and they make it so satisfying to step back and watch the swap meets in action. We can't thank them enough for keeping the energy up and the Swap Zone running smoothly.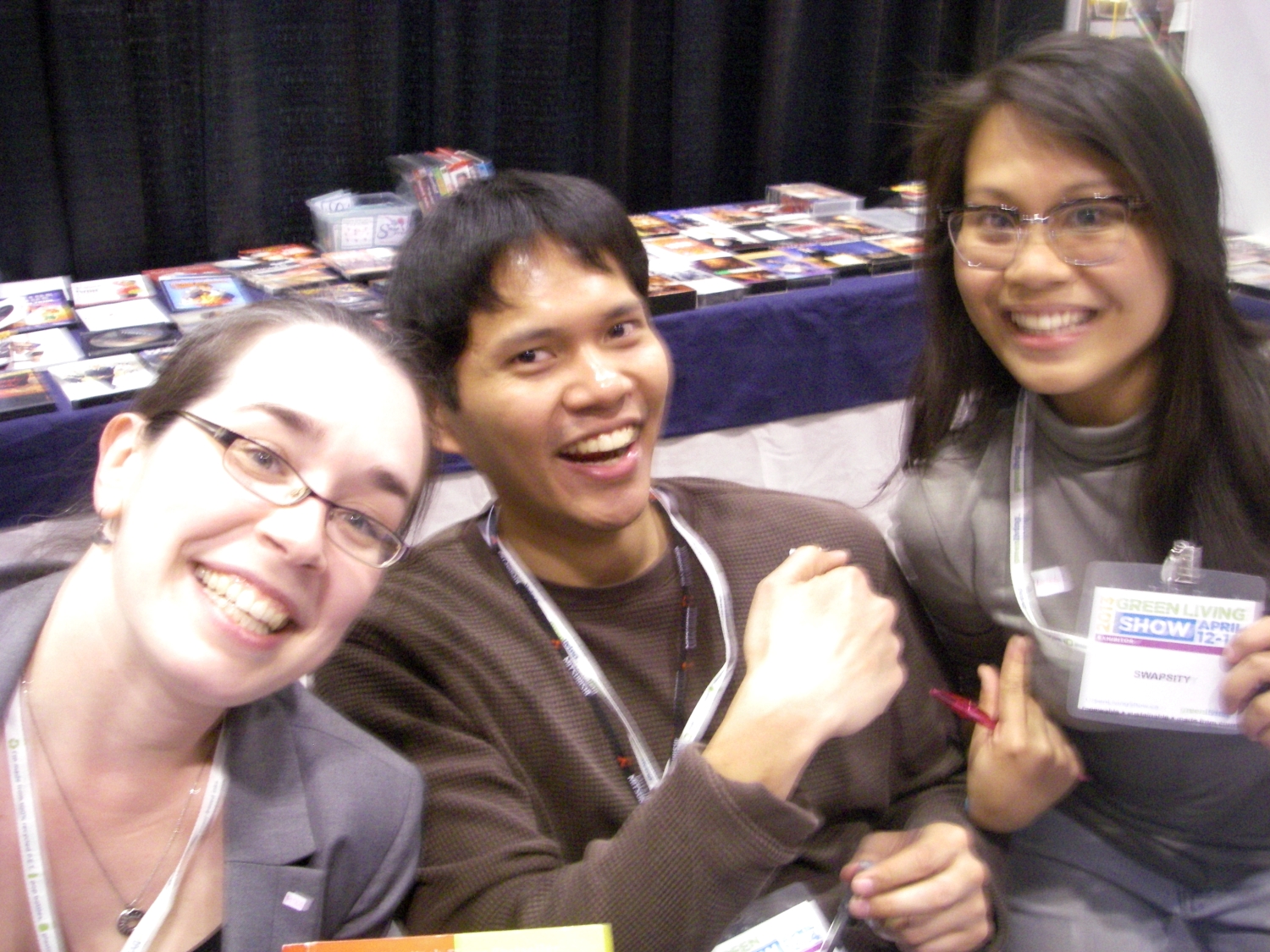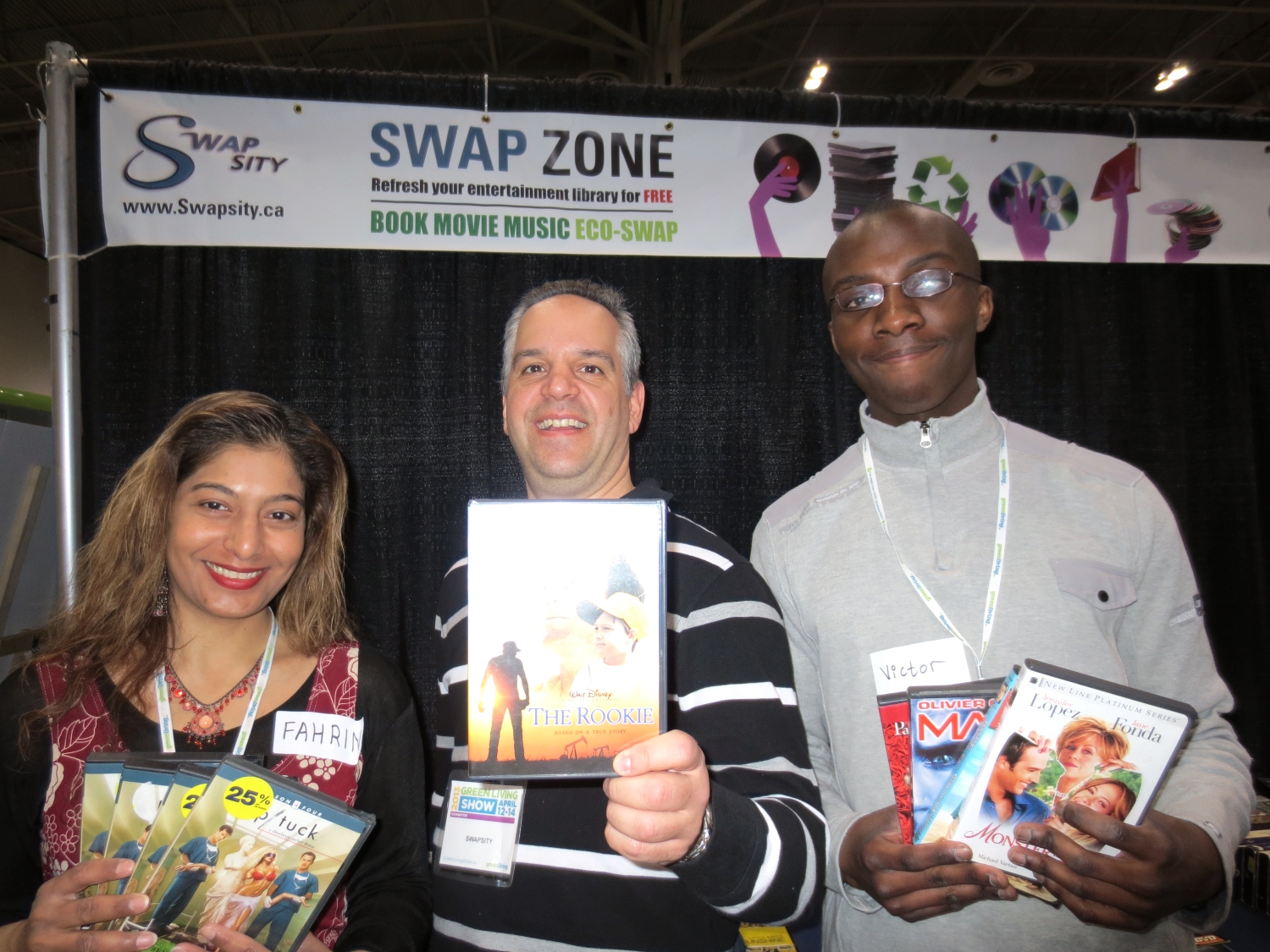 Between swappers and volunteers, we got to see some incredible stories unfold right before our eyes.

We met Tamara, who brought 76 items including The Dark Knight and Batman Begins on Blu-ray, the Star Wars trilogy boxset. Such good titles, we're not surprised that they were all scooped up! In return, she scored four books from the Shopaholic series and titles from literary favourites Chuck Palahniuk, Susanna Clarke and Stephen King, as well as brand new copies of the works of Louisa May Alcott.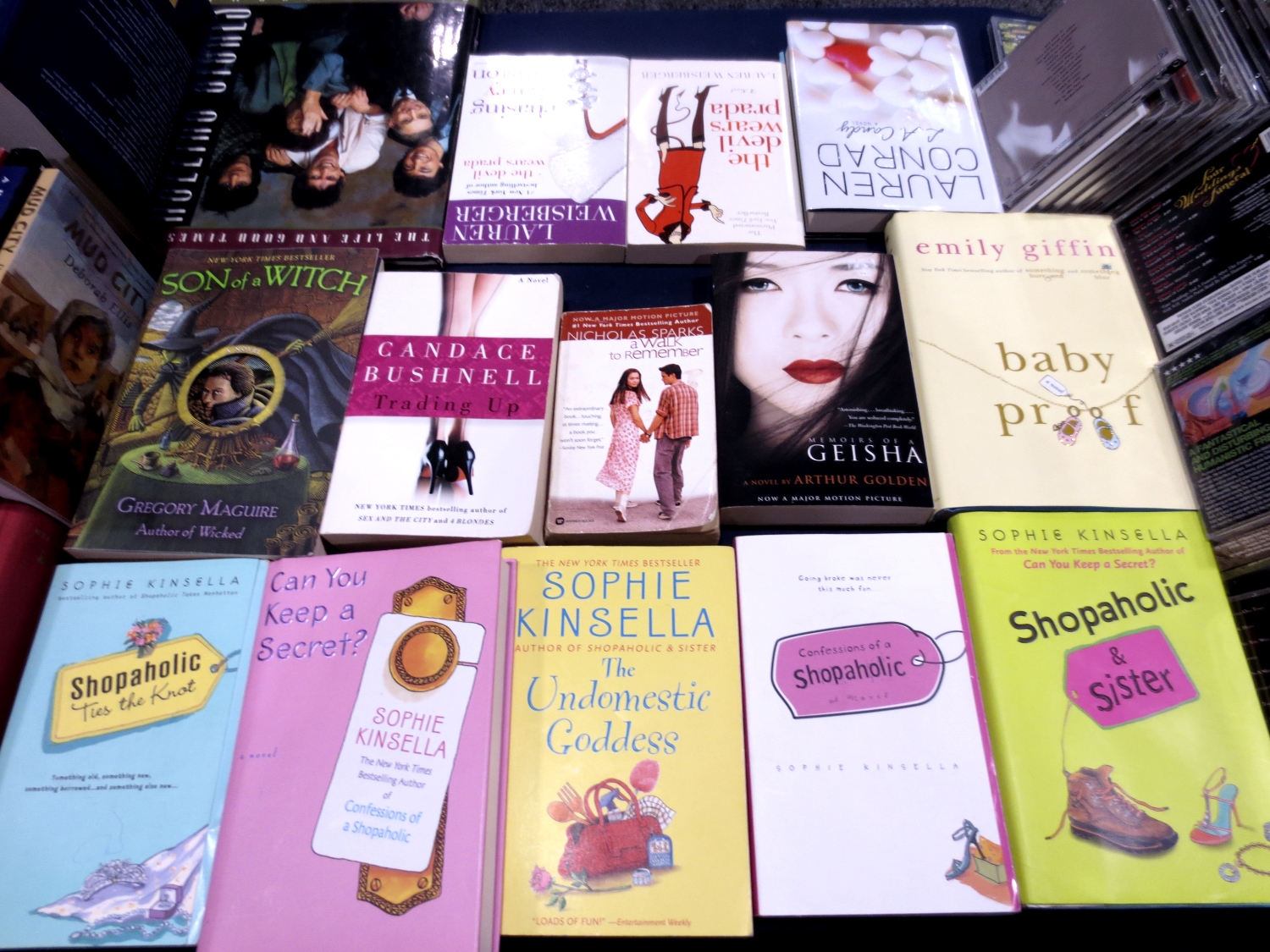 Then there was Jean who found some prized possessions among the swappables. She grabbed up a Red Hot Chili Peppers CD that was missing from her collection, a cookbook and an instructional video on cats. To get all of these items, Jean's friend Colvin allowed her to use one of his remaining 5 swap tokens. Jean says she's hoping to round up lots of books, audio and video items for this summer's Swapsity event.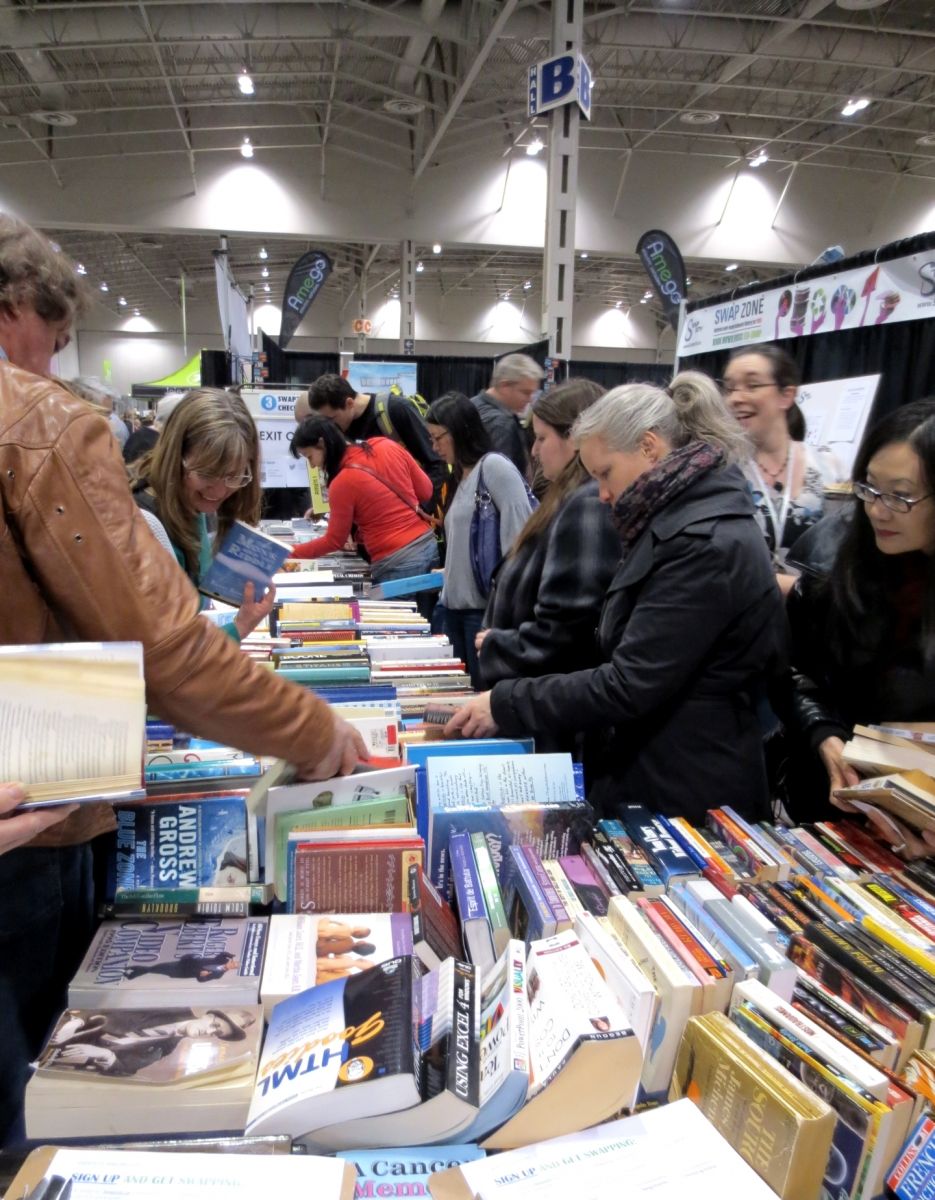 And because our volunteers are able to swap during their breaks, a few of them walked away with new treasures and some stories to share.

In her first time volunteering with us, Natalie had a moment of serendipity at the Swap Zone. "I actually had the pleasure of talking with a swapper, and it turns out she picked out the books that I traded in, and I had picked hers out earlier! I thought that was such a funny coincidence. It was a great experience talking with everyone!"



Returning swappers will recognize the bright, smiling face of one of our most dedicated volunteers, Bella. She too enjoyed a moment of synchronicity when a book she's been keeping an eye out for, Power vs. Force by David Hawkins, ended up at the Swap Zone. She also fondly remembers one gentleman who dropped off 30-40 items and turned down swap tokens because he was just there to donate.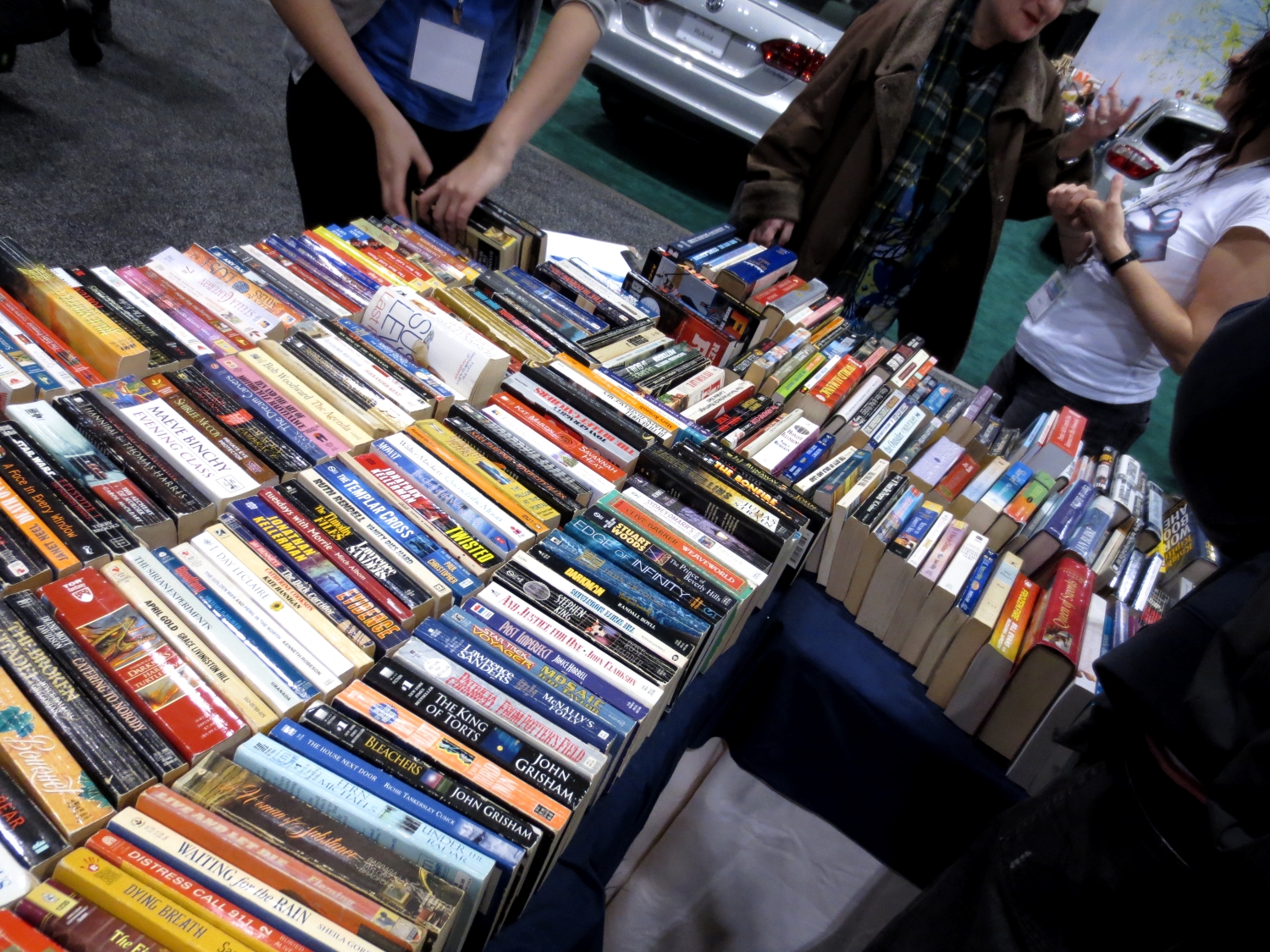 Looks like all of these swappers now have enough items to keep them reading, watching and dancing until the next swap on July 27th at Yonge-Dundas. Fantastic! And if you want a quick "life hack" to prepare for the next swap extravaganza we urge you to be like Jean and start gathering your swappables early. Make your own Swap Box to put all of your pre-loved books, movies and music into as you spring clean and de-clutter. It'll get them out of your way and ready to roll when the Swap Zone re-opens in the summer at the Live Green Toronto Festival. We just can't wait to see everyone again!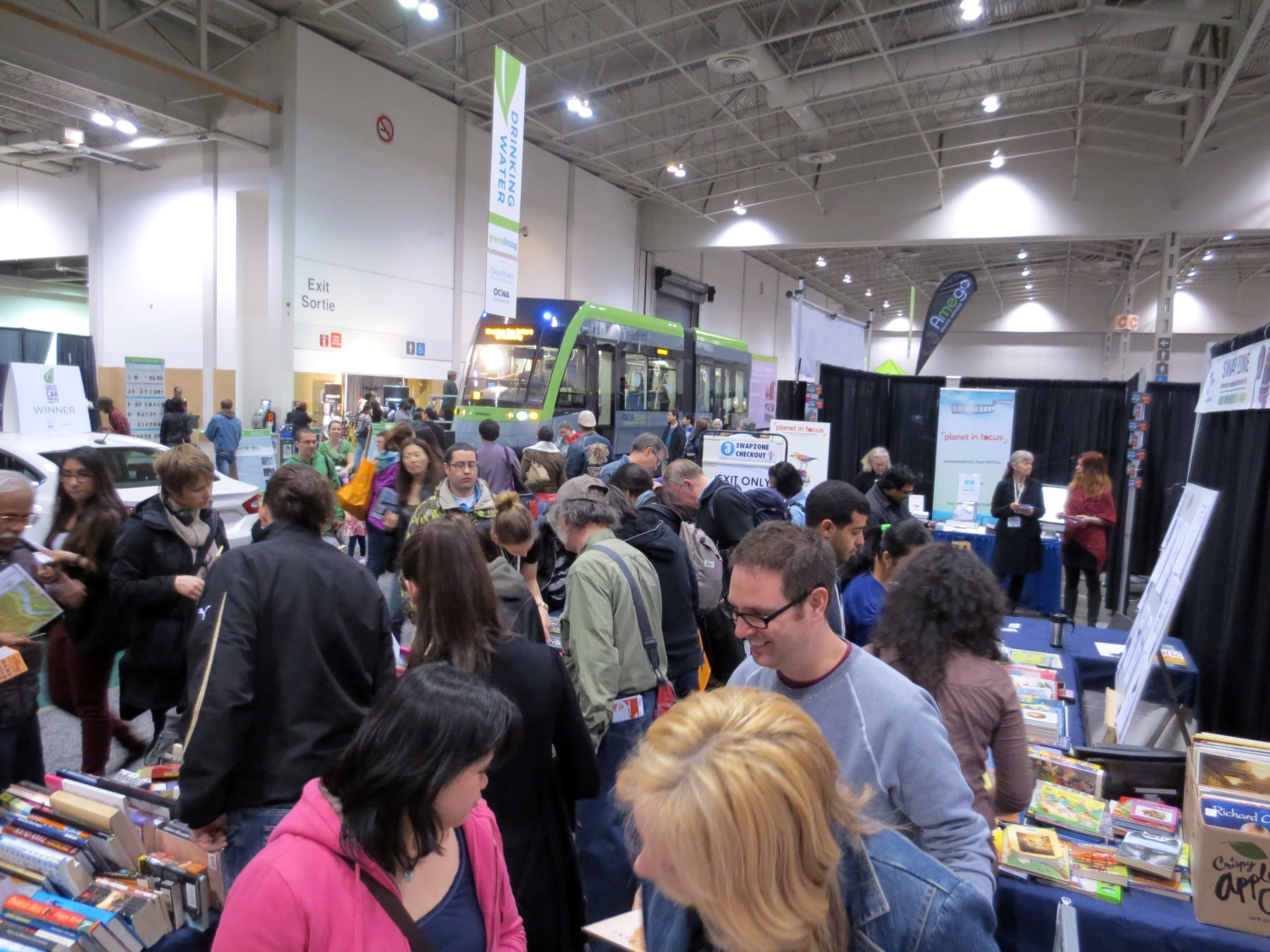 What did you score at the Swap Zone? Share your story in the comments below.