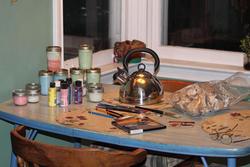 A little creativity goes a long way when it comes to finding the perfect swap. Just ask Gerry, who recently completed his first Swapsity trade. On the hunt for an acoustic guitar, he reached out to Martin Provost in Ottawa before deciding on a local deal with fellow member Alana.

She traded Gerry a Yamaha acoustic guitar and metronome for an assortment of treasures. Alana received a restaurant gift certificate, a winery tour, a few wine kit bottles, a stainless steel kettle, a couple of scented soy candles and a small amount of cash.

It was swap success for Gerry, who had previously traded sports equipment and albums with friends. Aside from meeting a friendly fellow swapper, walking away with a beautiful-sounding instrument and saving $200, Gerry was pleased to see his items go to someone who needs them.

"The best thing about swapping is knowing the other person will make better use of the stuff," he says. "But it was also a fun and enjoyable exchange."

Gerry's swap is a perfect example that you don't have to limit yourself to one-for-one trades. In fact, our swap system is designed to let you trade multiple items or skills in a single barter deal. So get creative and offer up a bunch of items in return for something you've got your eye on.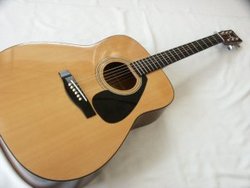 Take Gerry's advice, "My tip is to make sure your wishlist is detailed and don't be shy about listing too many items! Also, be very clear with all communications."

Now Gerry is ready for his next swap. He's thinking about offering up a bicycle and various household items and is on the lookout for CD's, building materials and tools. If you've got an offer for Gerry, just visit his profile and strike a deal.