It was another swap success in Kensington Market on September 25. Back by popular demand, Swapsity hosted a Movie Music Eco-Swap during a Pedestrian Sunday in one of Toronto's most diverse and vibrant neighbourhoods. Swappers traded their pre-loved vinyl records, CDs, DVDs and Blu-ray for new titles and the day didn't disappoint!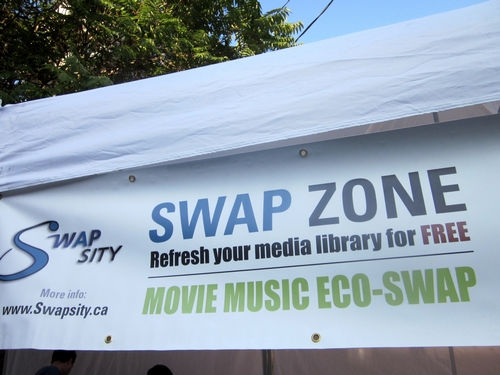 Together, Torontonians created a media library of 502 items, swapped 300 items, and saved $3,450 by leveraging the power of swapping. Why buy new when you can save so much by consumin g collaboratively?
The event, which was featured on Suite101 thanks to writer Naomi Szeben, attracted groups of swappers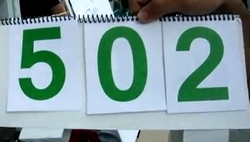 armed with boxes and bags of media items ready to trade for some newfound entertainment gems. Titles such as Shawshank Redemption, Matrix Reloaded, Vertical Limit, Courage Under Fire, Notting Hill, I am Sam, and Memoirs of a Geisha quickly filled up our media library. One swapper keen on de-cluttering, donated more than 50 great titles as soon as we opened.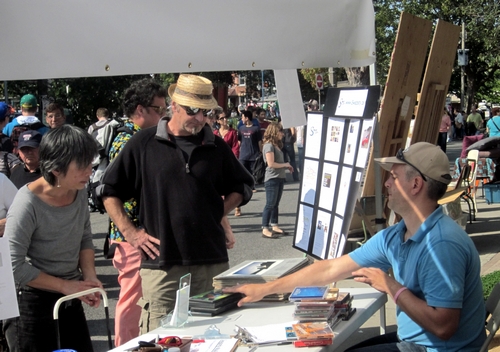 Swappers mingled, browsed titles and shared movie recommendations. We saw a lot of familiar faces with visitors from past events taking advantage of more awesome trades opportunity, some swapping the items they picked up at our first Movie Music Eco-Swap for something they hadn't seen.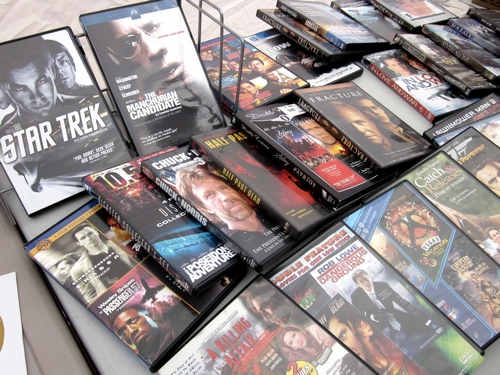 After trading Be Cool, Top Secret, and Catch & Release for The Patriot and a 2-disc version of Glory, a returning swapper happily announced, "Once again I swapped for some great movies!"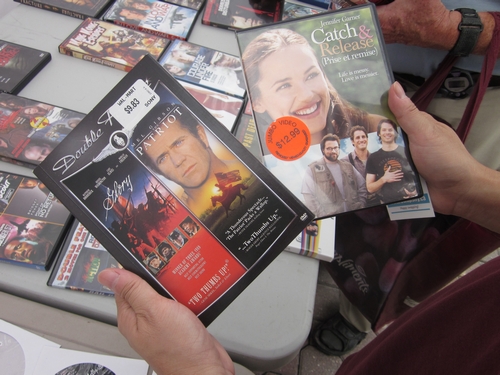 This event marked our second Movie Music Eco-Swap. To date, the community has saved more than 3,829 media items from landfills with 2,653 being swapped and the remainder donated or being carried over to our next swap event. Together, Torontonians saved $21,450 by swapping!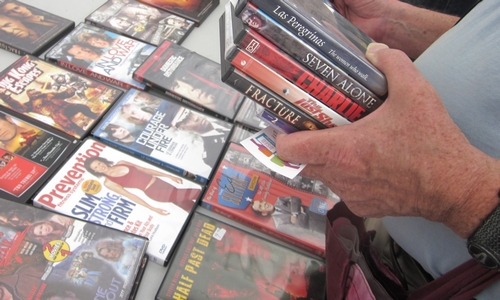 Keep it up swappers and join us for our next Movie Music Eco-Swap in Kensington Market on October 30. With the Halloween season just around the corner, we'll have a special section dedicated to thrillers, suspense and horror movies so be sure to bring along your creepy classics and most frightening flicks.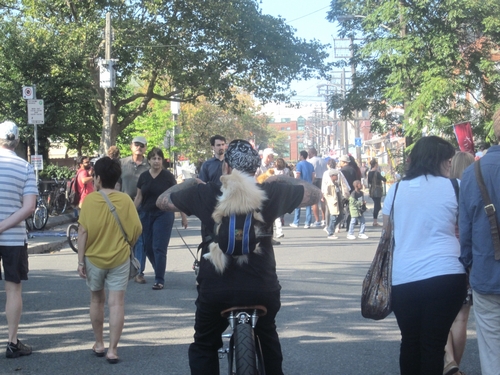 We will also be hosting another Movie Music Eco-Swap at the University of Toronto on November 11th. Be sure to join us!