Last Saturday, eco-minded ladies with a love for fashion spent their afternoon trying on and swapping clothes, learning from beauty experts and getting glam at our Ultimate Fashion Swap Party held at Green Instead. Participants raided their closets for the clothes, shoes and accessories they no longer wear and came ready to score new pieces for their wardrobes. To encourage green living, we also auctioned off two tickets to the event in exchange for green pledges and received multiple bids from enthusiastic eco-fashionistas.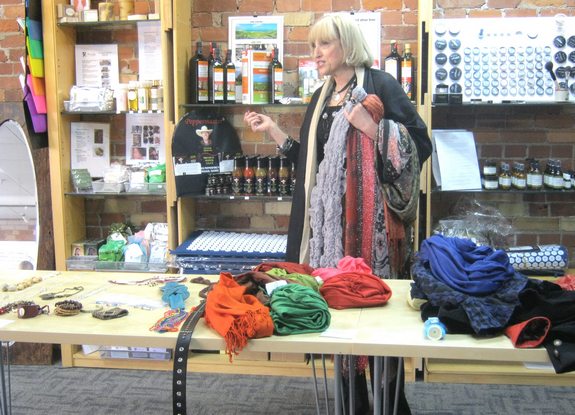 The ladies learned some style tips from media personality and image consultant Marilyn Wetston, a.k.a. The Wardrobe Doctor, who shared her insights into perfecting colour combinations, accessorizing and wearing clothes that reflect who you are instead of simply jumping on a fashion bandwagon. While a fantastic necklace, chic belt or beautiful scarf can transform your outfit, Marilyn reminded everyone that a smile is the best accessory and wearing clothes with confidence is important when it comes to creating that killer look.
Later on, Jane, our make-up pro, shared her step-by-step tricks for contouring, accentuating features and diminishing the appearance of fine lines to enhance our natural beauty using a fabulous, environmentally-friendly mineral makeup. All the ladies who got makeovers looked really fantastic!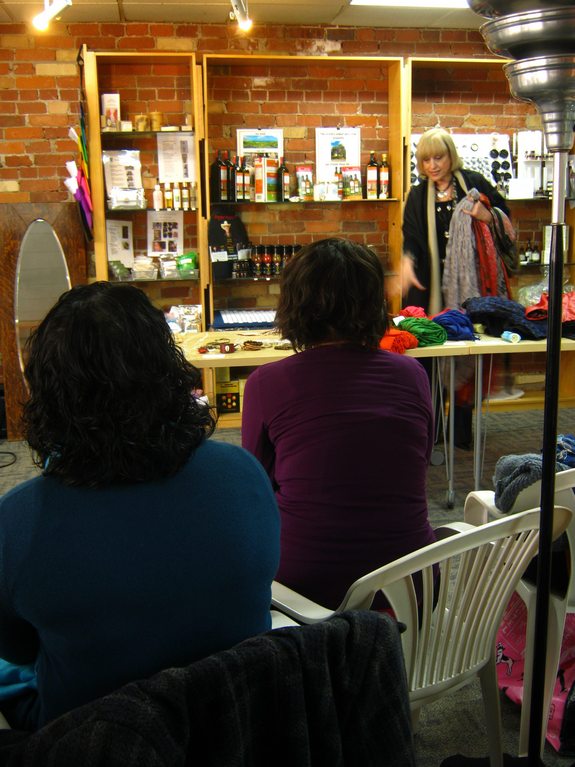 Armed with this style advice, ladies browsed a wide array of fashion items, trying them on in our change rooms, enjoying refreshments and mingling, and choosing items to take home. Everyone got a chance to de-clutter, score some fabulous finds and make new friends while leftover items were donated to Newcomer Women, which provides clothing for refugee and immigrant women. It was the ultimate event for green fashionistas!