With the holidays just around the corner, we can't help but give you amazing website improvements that will enhance your swapping experience and make navigation a breeze. Be sure to check them out!
Easier User Accounts
Navigating your Swapsity account is now easier than ever. When you log in, you can instantly review your account activity to get the most recent local listings and your local swap matches. We've also added a new footer toolbar so Swapsity's most popular tools are always just a click away as you navigate through the site.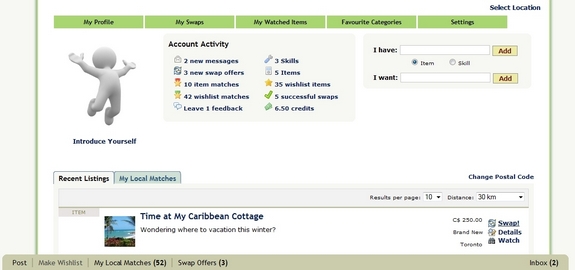 Redesigned Home Page
Check out our newly redesigned home page. You can easily find the latest barter auction and the tools you need to keep in touch with Swapsity via RSS feeds, Facebook, Twitter and more. We also added a video of one of our members sharing her swapping experience. Take a look!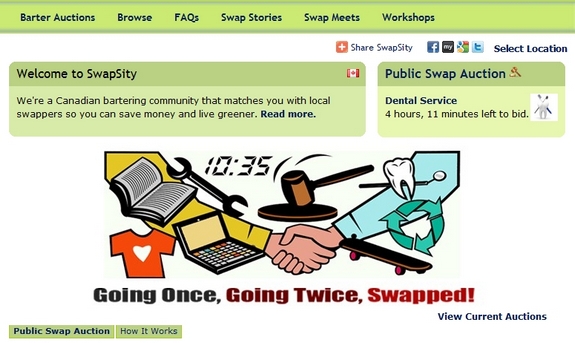 User-Friendly Messaging
We've made a few enhancements so user messaging feels more like your email inbox. Your inbox now has a built-in search function and supports a threaded conversation view so you can see both sides of a conversation on one page, making back-and-forth discussions with fellow members easier to review. Try it out!

Public Profiles
Want to share your user profile with your friends? Previously, they were private but now we're giving you the option to make your user profile public as well as share it on Facebook or Twitter. Your profile settings can be modified here.
We hope you enjoy the upgrades. Start swapping and give the new features a go!