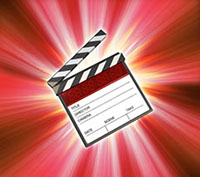 Lights, camera, action! Swapsity is integrating video in the online swapping experience. Take the same technology of video sharing sites and use it to enhance your swap listings. Add definition, life and dazzling colour that goes beyond plain words or still images. It will also help display your items and skills in a more memorable way to engage interested swappers.
Video may be our most valuable new feature, purely in the advantages it presents:
Engage! Tell a story, share information and showcase your item with sights, sound, motion and time. It's an effective way of capturing people's attention by being entertaining, as well as informative.
Get friendly! Video helps you connect with the other users, in a more personal way. Get your sparkling personality across on video to make for more trusting and friendly transactions.
Be realistic! Make items and skills pop with realistic presentations that show off their qualities. Other members get a clear understanding of your listings and you get to reach beyond words and still images to show off the value of your items, skills and services.
Make it memorable! Video is an extremely effective way of capturing the essence of your items. Stand out from the rest and leave an impression that will ultimately enhance the experience of other users visiting your listings. Don't be surprised if they come back more often.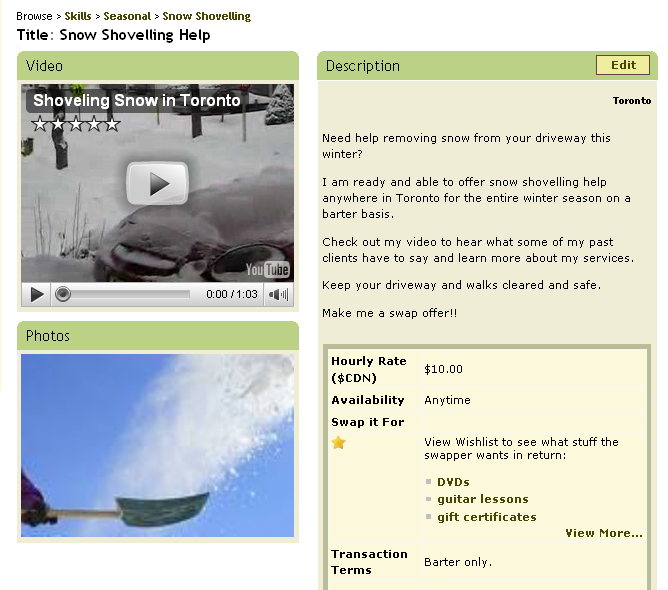 Try giving a tour of the cottage you want to rent, conduct a fashion show of your vintage clothing collection, give a demonstration of electronics you are offering or simply draw attention to your listings with some clever on- camera commentary or music. Then, upload the video (see demo) to an approved sharing site (YouTube, Vimeo) by copying and pasting the embed link into your swap listing. The video will appear right in the item description. Now that you'll be using one of the best resources to show off and add personality to your items, skills and services, expect to attract more attention and swap offers than ever. Give it a try the next time you post or edit your swap ad!