By Shannon Simmons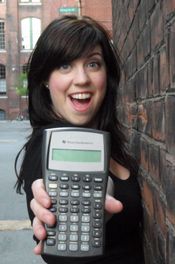 Save more. Spend less. Barter often. These are great financial goals for the New Year, but there's a big problem – these goals are vague, and vague goals can be overwhelming.

Many of us resolve to get our finances in order without any idea of what we will do to accomplish this.

The New Year is a great time to set goals but before you set them, make sure you have a plan.

Regardless of your financial circumstance, there are a few good tricks to help with 2012 goal setting.

1. Take a hard look at your current financial situation – and be honest

Make an appointment with a financial advisor or do a complete budget for yourself to assess your spending and saving over the last year.

Notice the places where you think you could improve your spending or saving habits.

2. Make Small, Attainable Goals

Start with small and specific goals to help stay motivated along the way.
For example:

Pack lunch at least twice a week.
Don't buy a monthly transit for four months.
Increase automatic savings by $50.
Barter for two haircuts this year.

Small goals will improve your confidence in fulfilling them.

3. Be Realistic

If you're making small, attainable goals, you can't expect to have millions of dollars by the end of 2012.
Don't set yourself up for failure by setting impractical time horizons.

4. Check in Often

When setting goals, we often don't stop to check in and acknowledge our progress. By acknowledging how far we've come, we remind ourselves that it is possible to make positive changes in our financial situation and we can stay motivated to keep up the good work.

By making attainable goals, you raise your confidence and can stay motivated to get yourself back into financial shape in 2012.