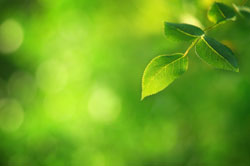 We've turned the clocks forward, the sun has returned and the daffodils are sprouting their golden petals. Spring has arrived - maybe earlier than usual - and we want to help get everyone motivated for a fresh start with Swapsity. On March 22, Swapsity is rolling out its public beta in time for spring cleaning season.
Invitations will become a thing of the past as we move out of private beta and open up membership to all interested swappers. The March 22nd launch means more members and more swap opportunities than ever. In celebration of the launch, swappers can enjoy two of our premium features - video listings and unlimited pictures - for free! It's the perfect way to enhance your listings and get your pre-loved items moving onto other swappers.
Please help us spread the word and tell your friends about Swapsity's launch through your blog, Twitter or Facebook. If you need more details, just let us know.
We are grateful for all of your suggestions, support and enthusiasm, which have driven our growth during the private beta phase. Thanks to this invaluable feedback, we have enhanced Swapsity's functionality and introduced new, exciting features to make our site even more user-friendly. We love delivering a better, easier bartering experience and we are thrilled to finally open the site to more local swappers.
Help us celebrate by springing into some swapping action and spread the word. Enjoy!