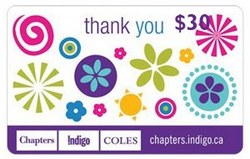 If you don't have all your stuff listed on Swapsity, what are you waiting for? This month, every item or skill will get you one step closer to a $30 Chapters gift card! The member with the most new listings posted during January will get to treat themselves to brand new books, CDs, DVDs and more.
Get a head start by using the Multi-Post tool to list your pre-loved electronics, fashion accessories or furniture. You can even put your services up for swap by offering dog-walking or snow-shovelling help.
Need some inspiration? Check out our barter tip to find out why posting pays off on Swapsity and visit our swap ideas to get you started. When you're finished posting, email us before Jan. 31 and let us know how many listings you created this month. All members are invited to participate so start posting!