Back by popular demand, Swapsity is returning to the Live Green Toronto Festival on July 21 for our biggest swap yet!



The Swapsity Swap Zone will be one of the highlights at Toronto's largest outdoor green festival. Come on out to swap, listen to live music, taste local foods, check out eco-minded vendors and celebrate our amazing, green city!

The event will kick off with over 750 media items left over from past swaps, so you can start swapping as soon as the Swap Zone opens at 11:00am. By the end of the day, we hope to swap over 5,000 items. Those of you who joined us last year will remember six tents of intense treasure hunting. It was certainly a day to remember! We saved Torontonians over $18,000 and rescued 3,300 items from landfills in just nine hours.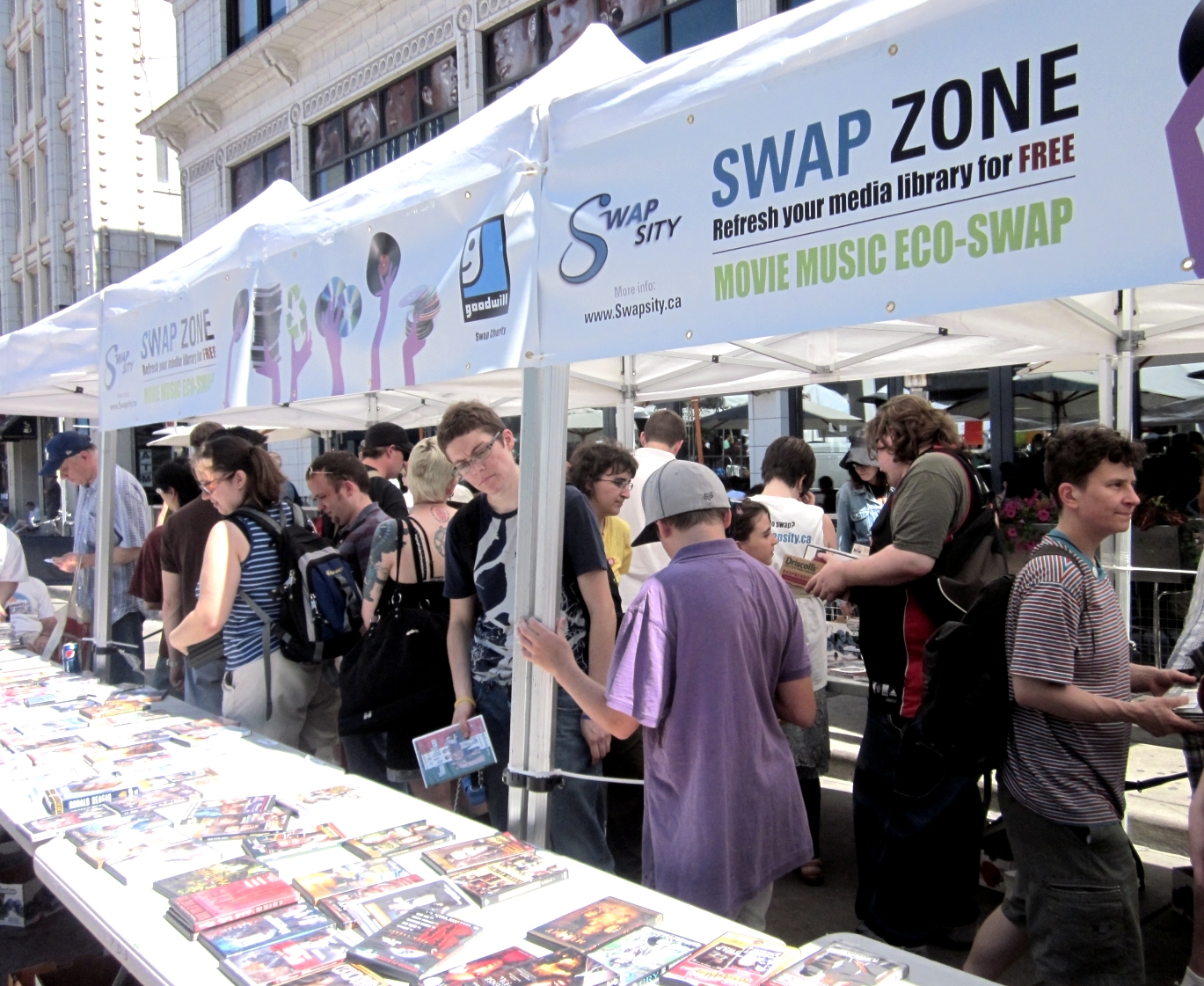 Whether it's books you no longer read, DVDs collecting dust or CDs you don't dig, gather them all up and bring them to Yonge-Dundas Square on July 21. What may no longer interest you could be a treasure to someone else. We've seen swappers show up with hundreds of items!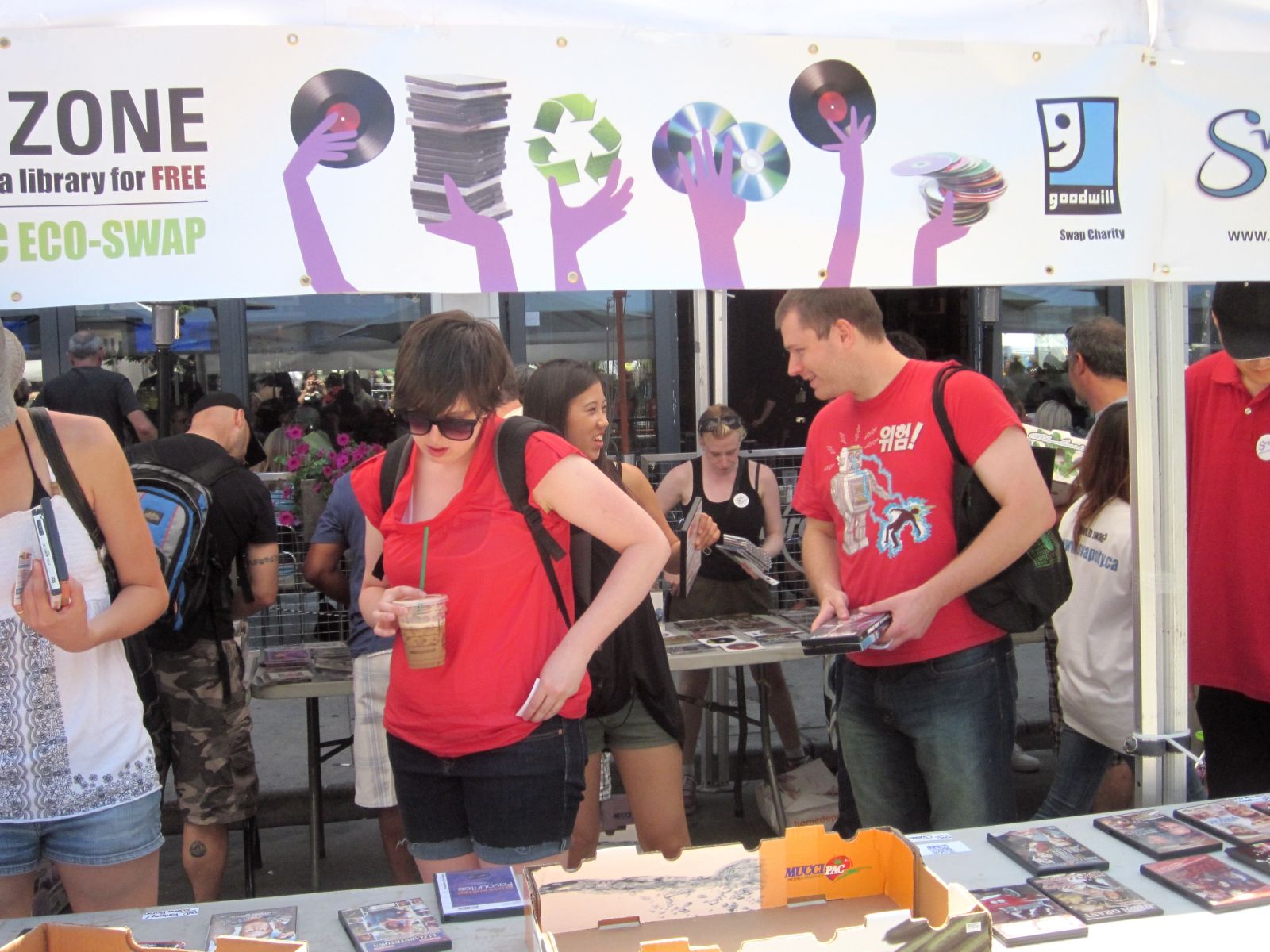 Remember to bring your Live Green Toronto membership card and enjoy an extra swap item. If you don't have a card, you can pick one up at the festival; it's free and gets you tons of green living deals around the city. Once you drop off your swappables, you'll get a swap token to use as your entry pass to the Swap Zone for the entire day. You can take home as many items as you brought and new things will be added to the Swap Zone all day as swappers drop them off, so feel free to swing by as often as you like between 11am and 8pm. We'll even have experts on site to help you find some items for your media library. Swap Zone highlights will include:

• A family-friendly section for kids
• Book, movie, and music experts on site to help you select items
• Photo ops with our adorable mascot, Swaptopus
• One extra swap for all Live Green Card holders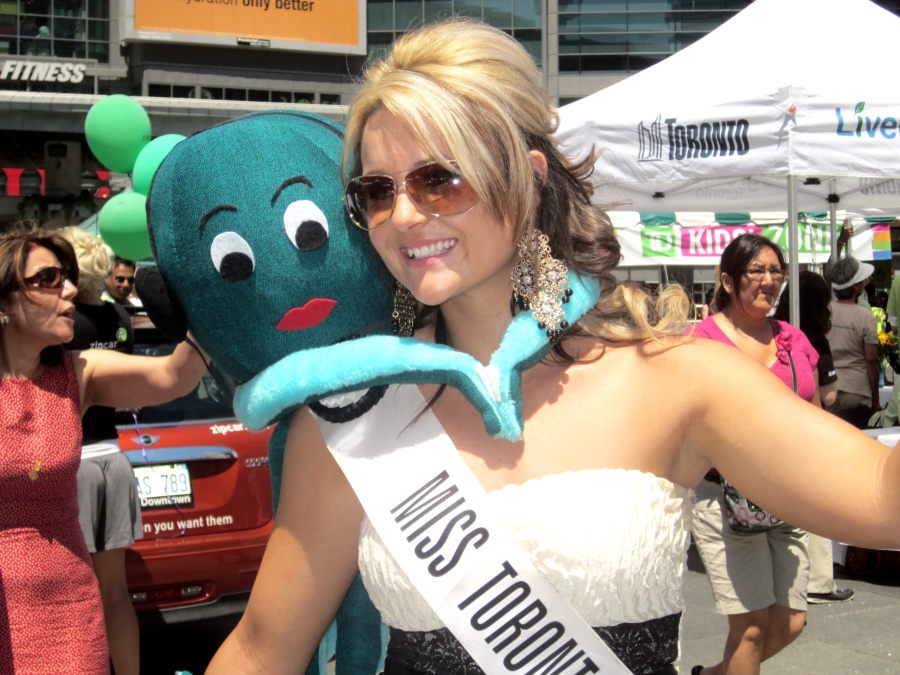 Check out our swapping guidelines at www.swapsity.ca/Swa pZoneTO as well as festival highlights at www.toront o.ca/greentorontofestival.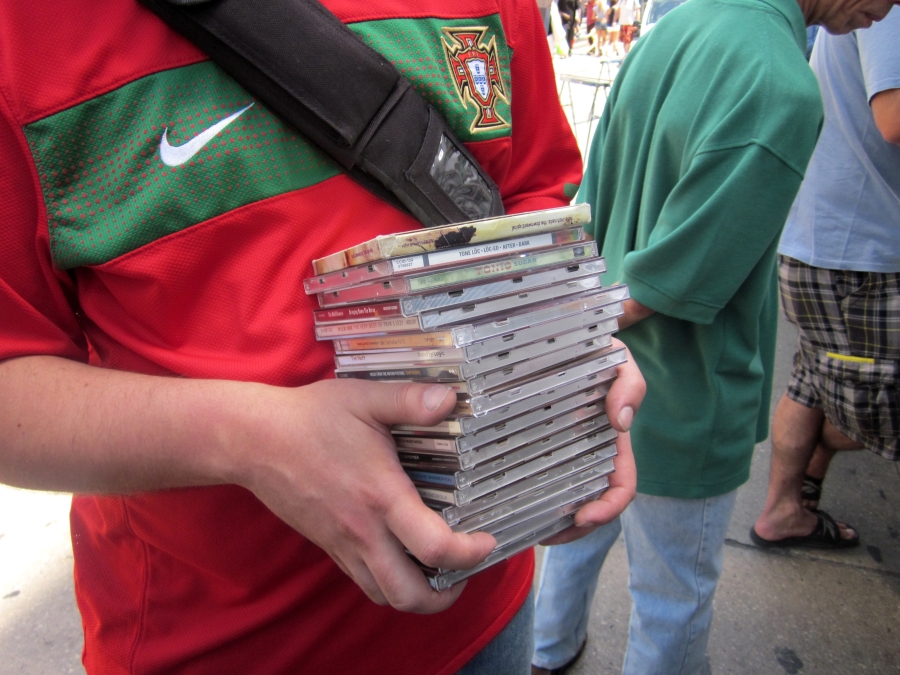 Come look for new treasures for your entertainment library and don't forget to invite your friends. More swappers equal more swapportunities!
See you on Saturday, July 21.